ZOTAC Hearthstone EU Cup #46
Livestreams
Bunkmate The Gamer
fateos_
LittleKaty
Lode
nateshow
Rezakoman
superjj102
Prize: 100 EUR

Cup-Start: 13.12.2014, 14:00 CET
Check-in: 60 minutes before start
528 of 1024 possible players take part
Matches
Grid
Final Round 1 (Bo3)
Final Round 2 (Bo3)
Final Round 3 (Bo5)
15.12.2014
Another year comes to an end, a year with a lot of tournaments and exciting matches in the ZOTAC Cups. Also it is time to look back and have a little recap.
Read...
12.11.2014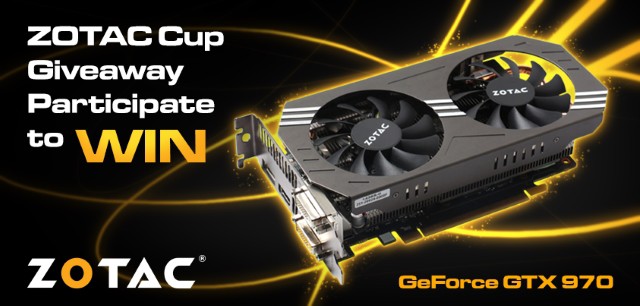 The winner of the ZOTAC Cup Giveaway was drawn. Conratulations to
mycose
to a brand new GeForce GTX 970.
Read...